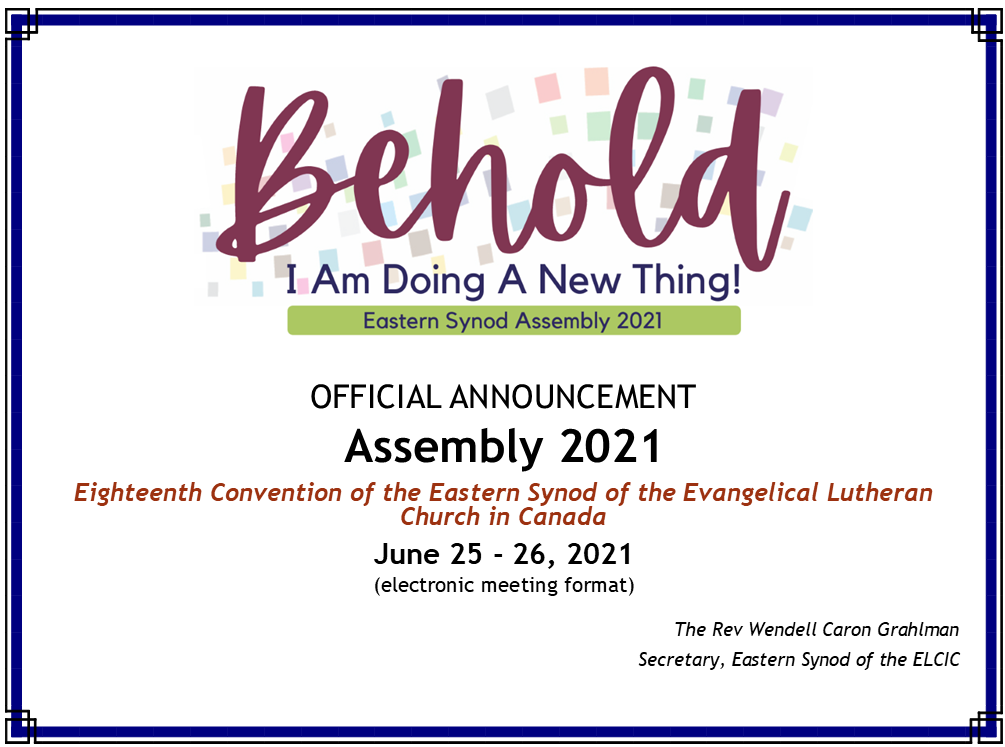 ASSEMBLY 2021 RECAP
The 2021 Eastern Synod Assembly was held June 25-26 using an online format.
Video recordings of Session 2-5, as well as some isolated material can be viewed on our YouTube channel. Please be advised that due to technical difficulty, a complete recording of Session 1 is not available.
---
ASSEMBLY MINUTES
---
BISHOP'S VERBAL REPORT
---
AGENDA
---
BULLETIN OF REPORTS
---
KEYNOTE SPEAKERS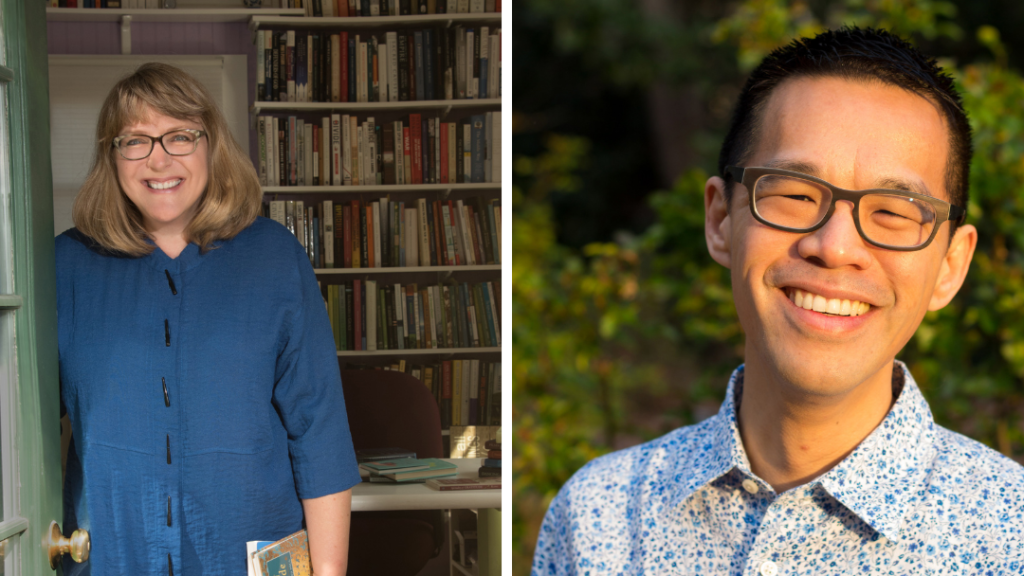 Diana Butler Bass (Ph.D. Duke University) is an award-winning author and internationally known public speaker and thought leader on issues of spirituality, religion, culture and politics.
Jeff Chu brings his eclectic journalistic career to bear on matters of spirituality and faith. Jeff is an author, lecturer, and co-leader of the Evolving Faith Conference and Podcast.
---
ASSEMBLY WORSHIP
Resources from Assembly 2021 Worship services can be access through the Eastern Synod Worship Resource Library on BOX. CLICK HERE
---
ASSEMBLY UPDATES
Road To Assembly – It's Time!
Road To Assembly – Orientation Reminder
Road To Assembly – Orientations
Road To Assembly – Activate Account
Road To Assembly – June 3, 2021
Road To Assembly – Bulletin of Reports
Road To Assembly – May 14, 2021
Road To Assembly – April 23, 2021
Road To Assembly – March 26, 2021
Road To Assembly – March 4, 2021
Road To Assembly – February 15, 2021
---
FORMS & POLICIES
Nomination & Election of Eastern Synod Delegates to the ELCIC National Assembly 2022
---
PAST ASSEMBLIES
---