For information about a congregation, please use the map to zoom in and select the marker. The name and address of a congregation will appear. When available, a website may also be listed.
Please note that congregations have been grouped by Ministry Area. A colour-coded key can be found below.
We encourage you to contact the congregation directly for more information. Alternatively, you may reach out to the Eastern Synod office.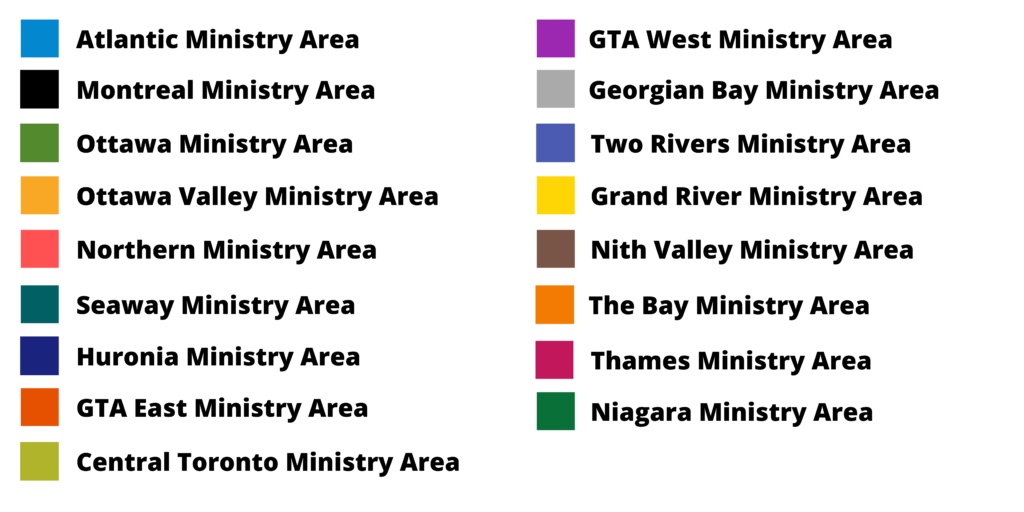 Changes to this map may be directed to Rev. Adam Snook.