Friends in Christ,
Once again, the Task Force for the Resumption of In-Person Worship has been collaborating with worship leaders across the Eastern Synod to develop a new series of resources to support congregations during the season of Lent.
Today, we are pleased to share this robust collection with you!
Worship Resources for the Season of Lent features a number of new original worship texts crafted by Rostered and Lay Leaders across the Eastern Synod.
In addition to these liturgical texts, we are also pleased to share a growing number of musical, educational, as well as children and family resources: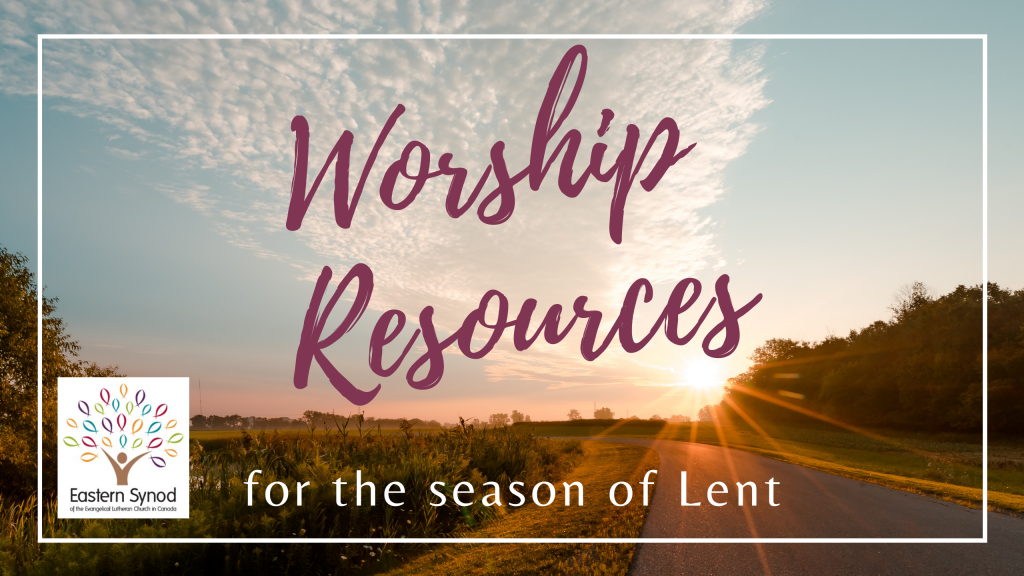 + Deacon Scott Knarr has shared a new composition entitled Kyrie 2021.
+ Trevor Hicks has offered three original pieces: When We Call Upon Your Name, Father In Heaven We Pray and The Lord's Prayer, for print and as a pre-recording.
+ Rev. Mark Ehlebracht continues to share musical recordings from St. Peter's TV Ministry as they become available.
+ Virtual Choirs from Peace (Pickering) as well as a collaboration from the communities of Trinity (London), Faith (Ottawa) and St. Peter's (Brodhagen) will be sharing recordings of traditional choral and liturgical music.
+ Tim McNabb, Director of Music at Resurrection, Halifax will be sharing a number of creative re-imaginings of beloved Lenten hymns from Evangelical Lutheran Worship.
+ Rev. Dr. Elaine Boone has shared three recorded lectures entitled, Looking Into The Wardrobe.
+ Peace (Pickering) invite you to join them as they host Rev. David Maginley in a series of Lenten discussions on Wednesdays at 7pm (EST).
+ Rev. Anne Anderson, and the community of thirdspace_, have created a virtual 'Lenten Calendar" with daily pictures and devotions.
+ Meranda and Rev. Dan Phannenhour will be sharing monthly Bible Bunch videos for children and families with accompanying activity sheets
+ Young Canadian Lutherans invite you to connect with their growing community.
+ Rev. Kimberlynn McNabb will be offering DIY Church Crafts, and "Friday Friends" videos on the Resurrection, Halifax YouTube Channel.
In addition to the PDF document attached above, all resources (print and video) are available for download through our Eastern Synod Worship Resource Library on BOX. Additional resources will be added throughout the season of Lent. If you are not currently connected with this growing resource library, please contact Liz Zehr (ezehr@elcic.ca) or Cindy Stubbs (cstubbs@elcic.ca) to obtain access. (Unfamiliar with BOX? CLICK HERE to learn more!)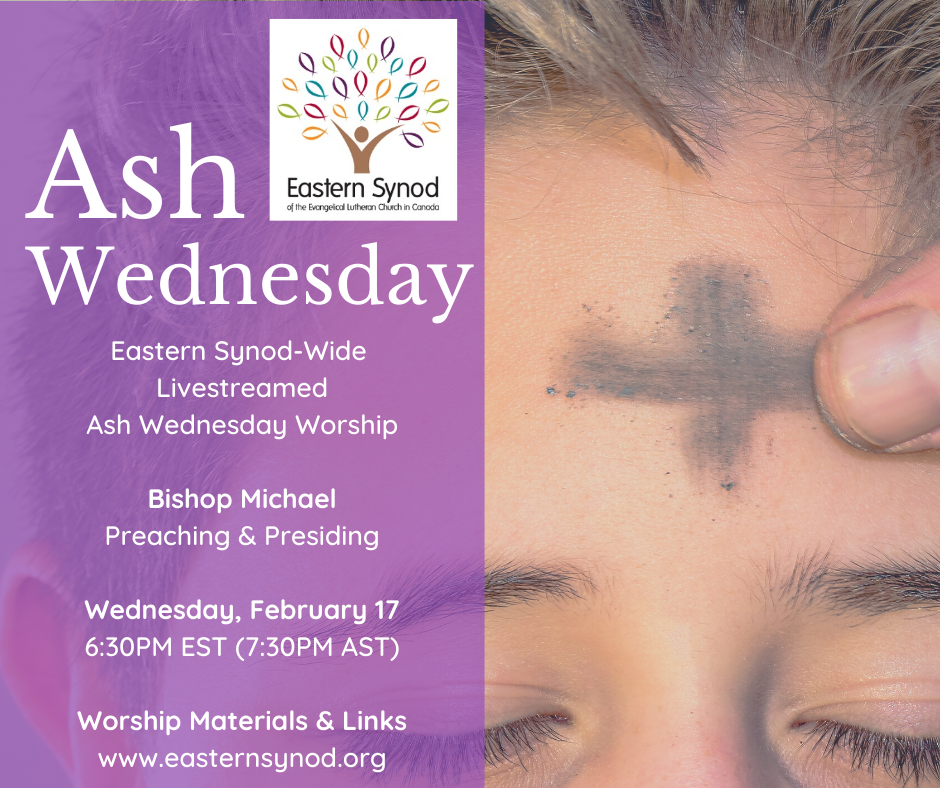 As a source of additional support, we are actively preparing another complement of resources for Holy Week, and the Season of Easter.

Lastly, I would like to express my heartfelt appreciation to all those who participated in this project. Thank you for your profound generosity, and for sharing your gifts of time and creativity!

Peace to you, as you plan and prepare for a Holy Lent.
Rev. Adam Snook
Assistant to the Bishop