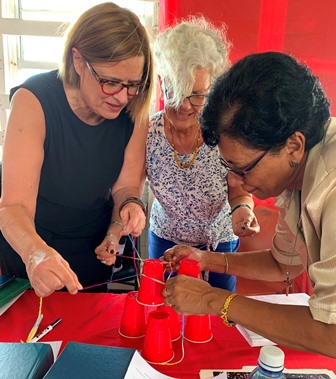 The Eastern Synod has been a global mission companion with the Evangelical Lutheran Church in Guyana (ELCG) for over twenty years. Perhaps you have asked, as I have, what does it mean to be a companion? Why do we do this?
We have maintained this relationship in various ways. In recent years, Rev. Vivian Roberts served for two years in Berbice, New Amsterdam, Guyana. Rev. Dr. Peter Kuhnert continues to visit Guyana, at least annually, to provide mental health training and support. We have connected annually by sending a synodical representative to attend the ELCG's national convention and we have had the President of the ELCG attend our synod assembly.
It still begs the question, should we be in relationship?
When evaluating this relationship, cost is not a consideration. We have been blessed by "extra mile" givers, those people who support the Bishops' Company for Mission. The members of the Bishops' Company provide the funding required to support this relationship.
Read more →