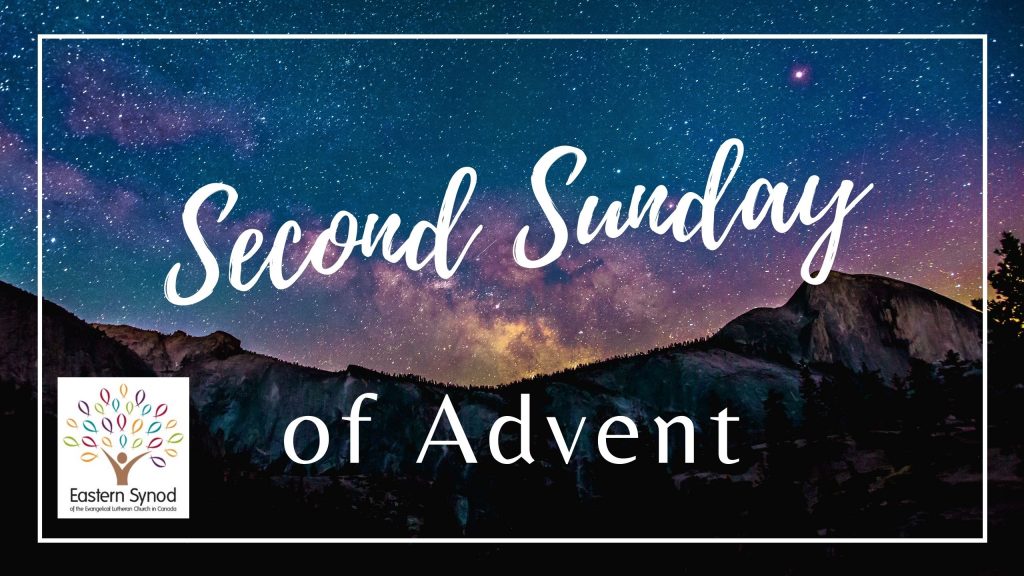 Today we celebrate the Second Sunday of Advent.
Many of us across the Eastern Synod are unable to gather in our usual ways to mark this season of hope-filled anticipation.
But we are united, in the one body of Christ. No matter where we find ourselves this morning – God is with us!
And so, whether you're gathering for in-person or mediated worship – we invite you to pause with your siblings in ministry across the Synod (the church, and the world) as we join our hearts together and we continue our Advent journey!
+ Response (Rev. Dr. Elaine Boone)
Today we light the candle of peace. This year we have prayed for peace. This year we have prayed in peace: That people will find common ground. That nations will stop harming their citizens. That the doomsday clock will go backward, not forward. Today we pray with peace! We know God is with us in moments of peace and unrest. We know God is with us.
+ Advent Candle Lighting (Advent 2)
Lead Us Towards Christ was composed by Trevor Hicks Compositions, and is recorded and shared with permission.
+ Readings (Advent 2)
Isaiah 40:1-11; Psalm 85:1-2, 8-13; 2 Peter 3:8-15a; Mark 1:1-8
+ Prayer (Rev. Doug Reble)
Eternal God, who comes to us again and again through the marvels of nature, in the person of Jesus, through the voice of conscience, and through your Spirit that dwells within us. Make us receptive during these days of Advent to your still, small voice that calls us from childishness to childlikeness, from fear to faith, from greed to generosity, and from a life that is self-centered to one that is centered in you, the Ground of our Being. For we want our lives to reflect the spirit of the one whose birth will soon be celebrated. In Christ's name. Amen.