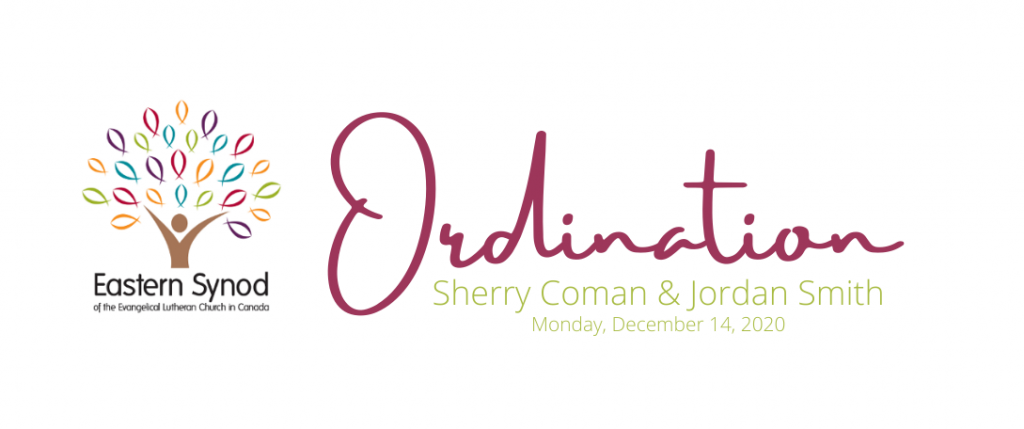 The Ordination of Sherry Coman & Jordan Smith will be held on Monday, December 14, 2020 at 2pm.
Due to COVID-19 restrictions, Bishop Michael Pryse cordially invites you to gather virtually for the mediated Ordination Worship Service which will be livestreamed on the Eastern Synod Facebook Page.
A Worship Guide can be downloaded HERE.
Clergy who would like to show their collegial support are invited to take a photo of themselves in red vestments, and post it in the comments on our facebook page. These photos will be collected, and provided to Sherry and Jordan as a keepsake! Alternatively, they can be emailed to ctubbs@elcic.ca or ezehr@elcic.ca.
Please continue to pray for Sherry and Jordan, and the ministries to which they have been called.