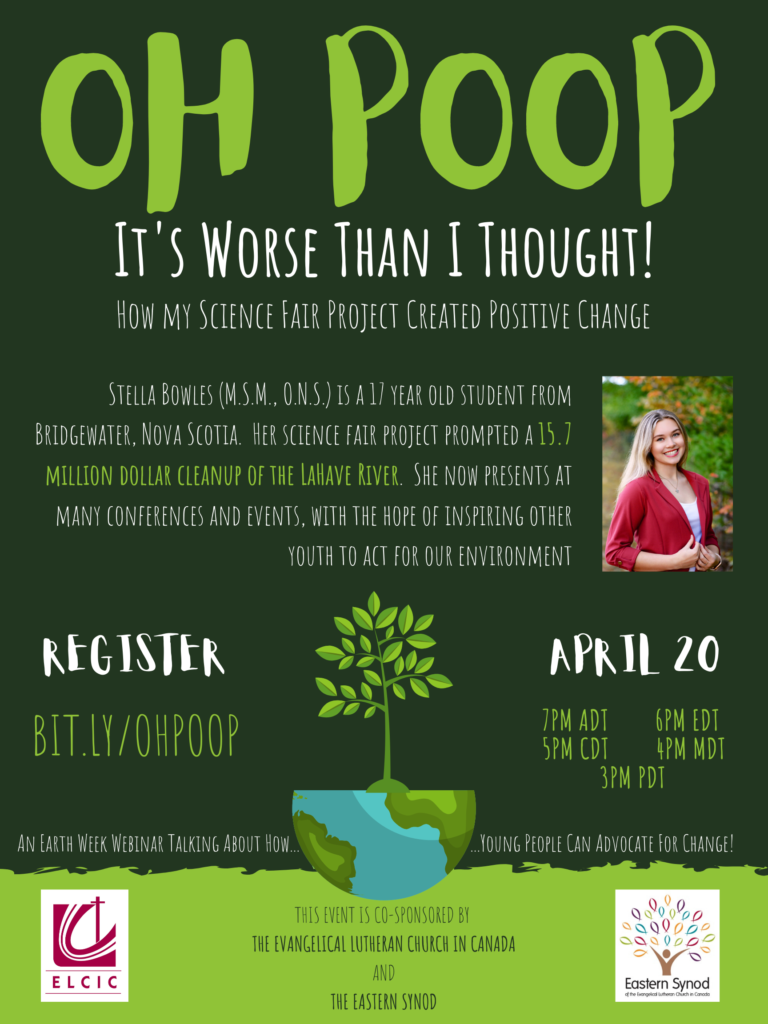 Stella Bowles, M.S.M., O.N.S.
When she was just eleven years old, Stella Bowles wanted to go swimming in the LaHave River, but her mother explained that the water was contaminated. Many homes still have illegal straight pipes that allow sewage from the toilet to flush directly into the river. Stella was appalled and wondered if she could change this somehow.
With guidance from her mentor, Dr. David Maxwell, Stella's testing verified that bacteria levels in the river exceeded permitted guidelines. After posting her results on social media, Stella drew national attention and support for the removal of illegal straight pipes from the LaHave River. Stella's project helped influence the development of a $15.7 million project, funded by Federal, Provincial, and Municipal governments, to have straight pipes replaced with compliant septic systems by 2023. Author Anne Laurel-Carter's book "My River" tells the story of Stella's journey. Stella's story is now part of Nova Scotia's grade seven social studies curriculum on empowerment.
Stella is also a published researcher in the Estuarine, Coastal and Shelf Science Journal. Along with mentor Professor Brent Wilson, she studied and had published Intertidal foraminifera in the Spartina patens floral zone of the LaHave Estuary, Canada: A baseline for assessing organic pollution remediation.
Stella presents at conferences and in schools working with youth around the world addressing environmental issues in their own communities. She also works for Nova Action as a youth leader. This program has ten youth from across Nova Scotia tackling their own environmental issues in their own communities. She has won many awards including the Meritorious Service Medal 2018 and the Order of Nova Scotia in 2020. Stella hopes to demonstrate that science combined with social media, can influence positive environmental transformation. At just seventeen years old, Stella has become one of Nova Scotia's leading environmental advocates.