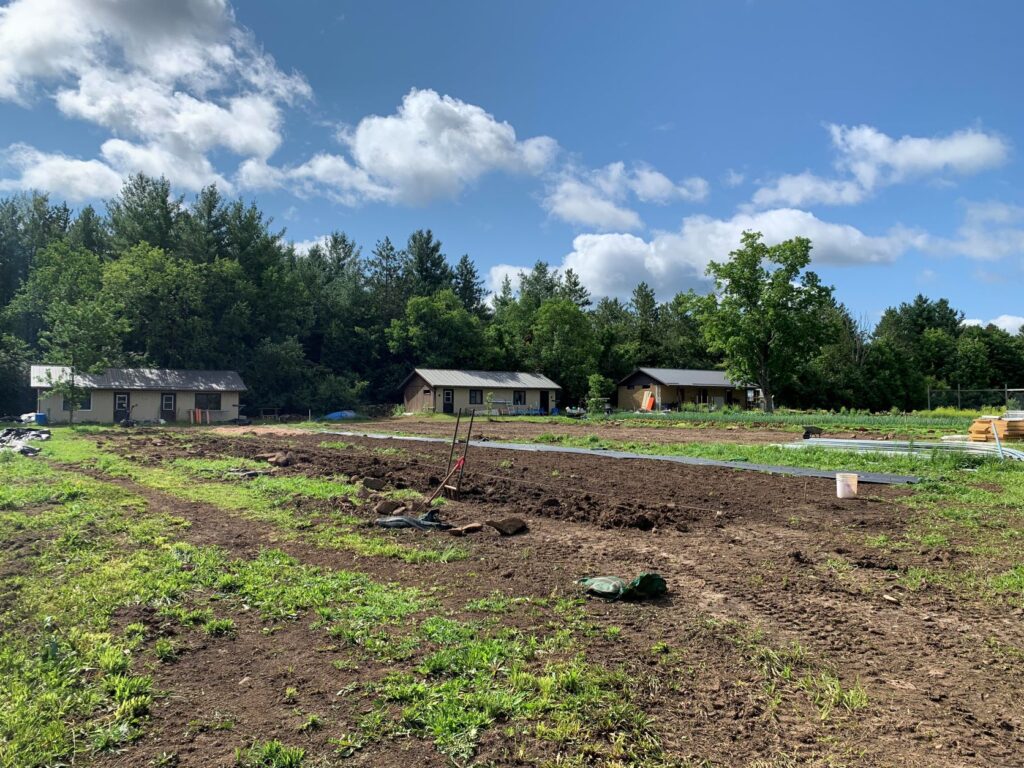 An Update from Edgewood Farm:

Camp Edgewood is now home to ecologically grown produce! Jones Family Greens, the new owners, (www.jonesfamilygreens.ca/) are farming approximately 2 acres of what once was the sports field (area near the pool and cabins).

Matt Jones is lead farmer, and is generously sharing the farm's news with the Eastern Synod, but is also asking that people not visit the farm directly unless they have made arrangements in advance with him (email jones_matt@rogers.com). Produce is currently available on Wednesdays at the Rockwood Farmers' Market (4-7pm) and Saturday at Waterdown Farmers' Market (8am-1pm). Crops include many different organic/heritage varieties of lettuce, kale, kohlrabi, broccoli, fennel, tomatoes, beets, winter squash, cucumbers, parsley, onions, and cilantro.

Future plans include a wash station at the in-line Cabin, a large greenhouse in the center of the old sports field, and a Farm Store in Berner Hall.

Currently the family uses the old Chapel for COVID safe family gatherings and drying of garlic.

In addition to the 12 acre farm property including the majority of the camp buildings, the Director's house & picnic shelter are home to a lovely family of five. Cedar Lodge is being demolished to make room for a new home for a family of four from Guelph. The 38 acres of wetlands, woods, creek and trails transferred to rare Charitable Research Reserve and are under their stewardship. Parking for the trails is at Memorial Park and access is near the end of Park Street.

All three families tapped the maple trees this spring for maple syrup. Keeping some traditions alive!

The Jones' are offering two crosses from the Chapel at Edgewood. If someone would like one please contact Matt at jones_matt@rogers.com.