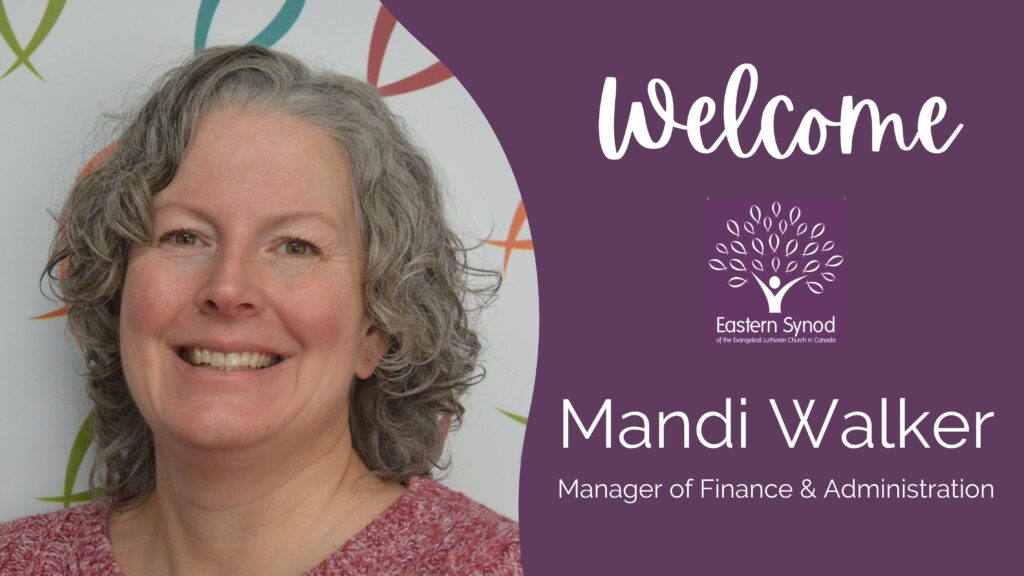 The Eastern Synod Officers are pleased to announce that after an extensive search, Mandi Walker has been hired as our new Manager of Finance and Administration.
Mandi is a Chartered Professional Accountant and brings a wealth of senior leadership experience in a variety of sectors including the hospitality industry, food services, banking, utilities and property management. She officially joined the staff of the Eastern Synod on Monday, February 27, 2023.
Mandi is the mother of Ricardo and Aiden, and lives in Cambridge. In her spare time she enjoys spending time with friends and family; time permitting, exercising and the occasional nap are also favourite activities.
In this new role, she is most excited to work with an organisation that is committed to making the world a better place. She also looks forward to learning more about the not-for-profit sector and Church, and to being a positive contributor to the team in the office, and to the Synod as a whole.
In response to this decision, Bishop Michael said, "I am delighted to welcome Mandi to the Eastern Synod! She is excited about becoming a part of our staff team and sees herself as being very much aligned with the values, priorities and key programme initiatives of the Eastern Synod. I know that you will all receive her with the care, consideration and warmth that is most characteristic of our Eastern Synod community!"
Please join us in welcoming Mandi to our Eastern Synod family. Should you wish to extend your own warm wishes, Mandi can be reached at mwalker@elcic.ca.