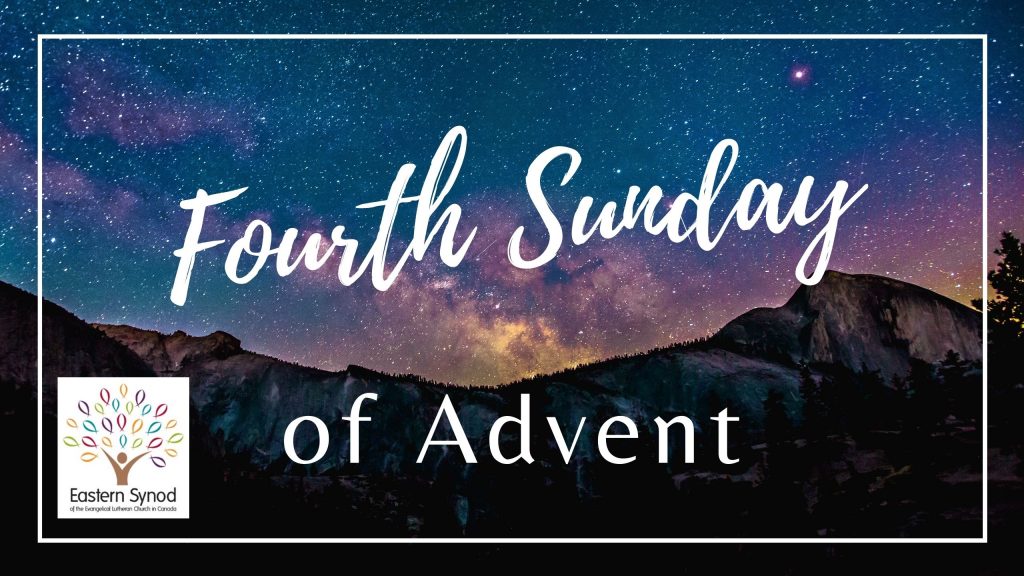 Today we celebrate the Fourth Sunday of Advent.
Many of us across the Eastern Synod are unable to gather in our usual ways to mark this season of hope-filled anticipation.
But we are united, in the one body of Christ . No matter where we find ourselves this morning – God is with us!
And so, whether you're gathering for in-person or mediated worship – we invite you to pause with your siblings in ministry across the Synod (the church, and the world) as we join our hearts together and prepare our hearts to gather at the manger in a few short days!
+ Response (Rev. Dr. Elaine Boone)
Today we light the candle of love. This year we have prayed for love. This year we have prayed in love: That we will love ALL our neighbours as ourselves. That no one will be hungry or homeless. That Thursdays in Black will end violence against women and children and bring justice for missing and murdered indigenous women and girls. Today we pray with love. We know God is with us in moments of love and hate. We know God is with us.
+ Advent Candle Lighting (Advent 4)
Lead Us Towards Christ was composed by Trevor Hicks Compositions, and is recorded and shared with permission.
+ Readings (Advent 4)
2 Samuel 7:1-11, 16; Psalm 89:1-4, 19-26; Romans 16:25-27; Luke 1:26-38
+ Prayer (Rev. Scott Schellenberger)
Gracious God we honour your name. Our journey to the manger continues. There are many without shelter or a home as the winter temperatures will soon come upon us. Help us to prepare warm spots of hope for individuals that they not only experience the warmth of Christ but the safety of a warm home. Preparing our hearts for the warmth of others we worship you. Amen.