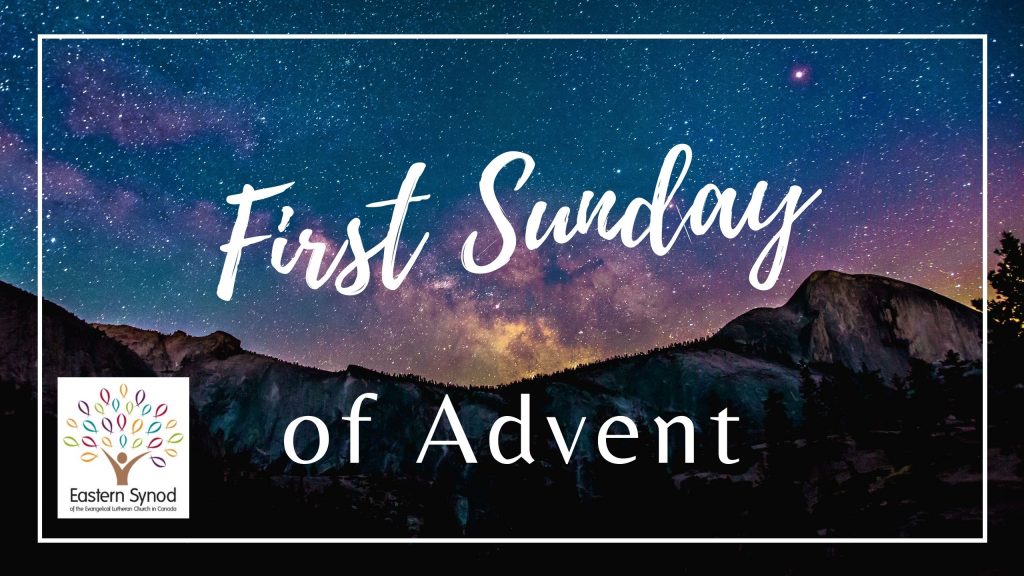 Today we celebrate the First Sunday of Advent.
Many of us across the Eastern Synod are unable to gather in our usual ways to mark this season of hope-filled anticipation.
But we are united, in the one body of Christ. No matter where we find ourselves this morning – God is with us!
And so, whether you're gathering for in-person or mediated worship – we invite you to pause with your siblings in ministry across the Synod (the church, and the world) as we join our hearts together and begin our Advent journey!
+ Response (by Rev. Dr. Elaine Boone)
Today we light the candle of hope. This year we have prayed for hope. This year we have prayer in hope: That wildfires would cease. That racial injustice would stop. That COVID-19 would go away. Today we pray with hope! We know God is with us in moments of hope and hopelessness. We know God is with us.
+ Advent Candle Lighting (Advent 1)
Lead Us Towards Christ was composed by Trevor Hicks Compositions, and is recorded and shared with permission.
+ Readings (Advent 1)
Isaiah 64:1-9, Psalm 80:1-7, 17-19, 1 Corinthians 1:3-9, Mark 13:24-37
+ Prayer (Deacon Sherry Coman)
Gracious God, creation awaits the coming of your son in wonder. Abide with us in our anticipation and longing. And help us to embrace your mystery. Teach us to open our hearts to you in preparation for new life. Help us to look for you, like the long streaks of light across an early dawn sea. And guide us always toward the knowledge and love of you. In Jesus' name, we pray. Amen