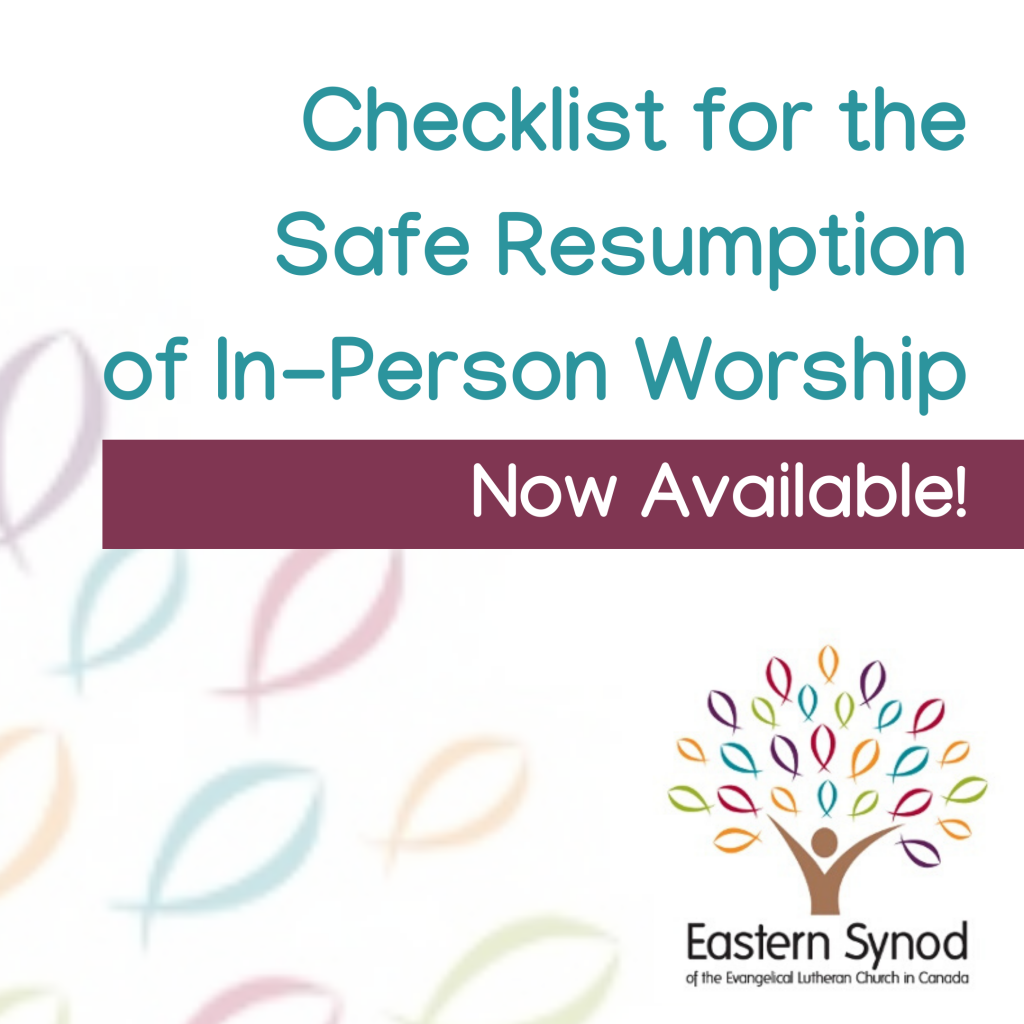 Dear Siblings in Christ,
In his letter to Eastern Synod congregations and partners dated June 8, Bishop Michael committed to providing a number of resources to aid congregations in the necessary preparations for the resumption of in-person worship.
Today, we are absolutely delighted to share the second resource in this series.
Enclosed you will find a Checklist for the Safe Resumption of In-Person Worship. This resource offers a comprehensive checklist to gauge a congregation's readiness to move from the RED to the AMBER phase of our three stage approach to resumption. Contained within the checklist document, you will also find a number of reflection questions, links to additional support resources, as well as a Covenant for the Safe Resumption of In-Person Worship.
Rest assured that our task force remains deeply committed to supporting the preparatory work of all Eastern Synod congregations. By Mid-August, you will receive a Worship Resource to support a return to in-person worship, and in the coming weeks we will be convening a number of ZOOM Info Sessions for Rostered Ministers and Congregational Leaders to share ideas, ask questions, and broaden the discussion.
There is no one-size-fits-all model to resuming our in-person worship. And yet, it is our hope that this collection of resources will support the important contextual work that each congregation is undertaking.
Please know that we are praying for you, dear partners in ministry. If we can support your work, please do not hesitate to contact Rev. Adam Snook (asnook@elcic.ca) or Laurie Knott (lknott@elcic.ca).
May the Spirit guide us into the days ahead.