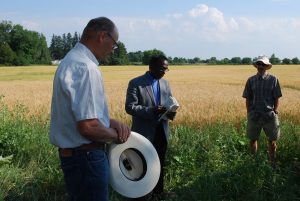 On July 8, a group of members from Bethesda Lutheran Church gathered at a distance at our Sharecropper Growing project  to share a blessing for a good harvest.  The crop, 50 acres of winter soft red wheat, will probably be harvested about two weeks on. The site is on the SW corner of Warden Avenue and the Stouffville Road in Whitchurch-Stouffville, ON. The crop and land are provided by Galten Farms operated by Arthur Schickedanz and his family and supported by the Bethesda Lutheran Church in Unionville.  We have also been supported by St. Johns United Church in Oakville over the past number of years.
   Pastor Roy Thakurdyal based his blessing on a scripture passage from Paul's second letter to the Corinthians, Chapter 9, including verses beginning at 6 "The point is this: the one who sows sparingly will also reap sparingly, and the one who sows bountifully will also reap bountifully.  Each of you must give as you have made up your mind, not reluctantly or under compulsion, for God loves a cheerful giver.  And God is able to provide you with every blessing in abundance so that by always having enough of everything you may share abundantly in every good work…. He who supplies seed to the sower and bread for food will supply and multiply your seed for sowing and increase the harvest of your righteousness.  You will be enriched in every way for your great generosity, which will produce thanksgiving to God through us.  For the rendering of this ministry not only supplies the needs of the saints but also overflows with many thanksgivings to God. …..Thanks be to God for his indescribable gifts!" 
It was a beautiful but hot late afternoon as the group gathered to share this blessing. Those present were pleased to gather at a distance in the outdoors to share in this blessing at a time when the pandemic of COVID-19 is bringing great harm to the entire world. The need for aid has never been greater and we hope this project and the generous donations from members of the congregation will demonstrate the thankfulness of the members of Bethesda for the life of plenty we enjoy in Canada today.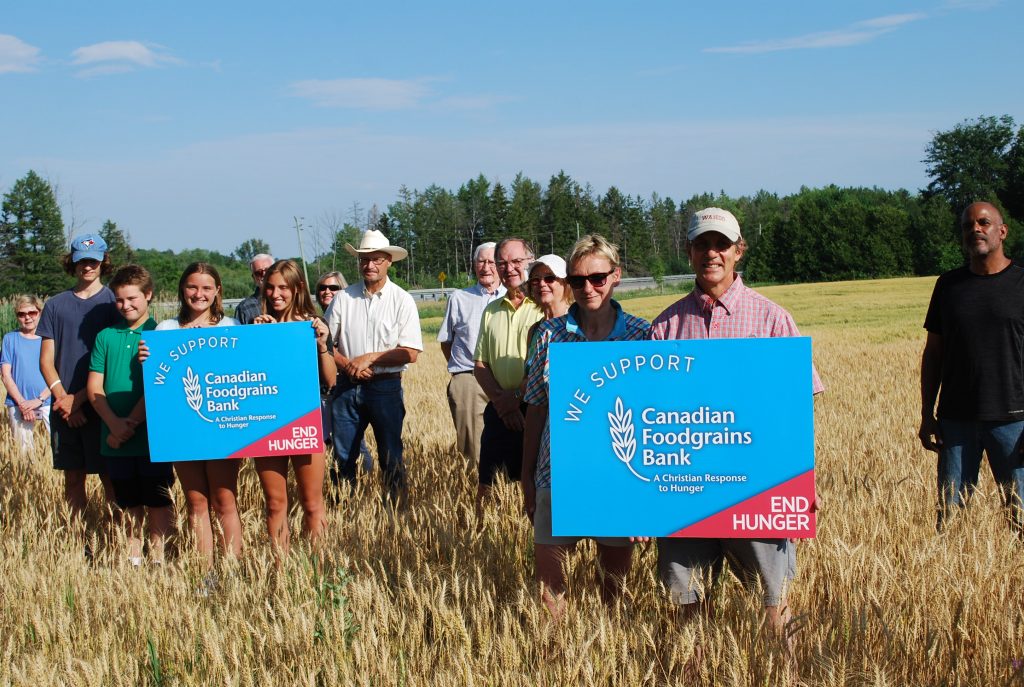 Official Historian