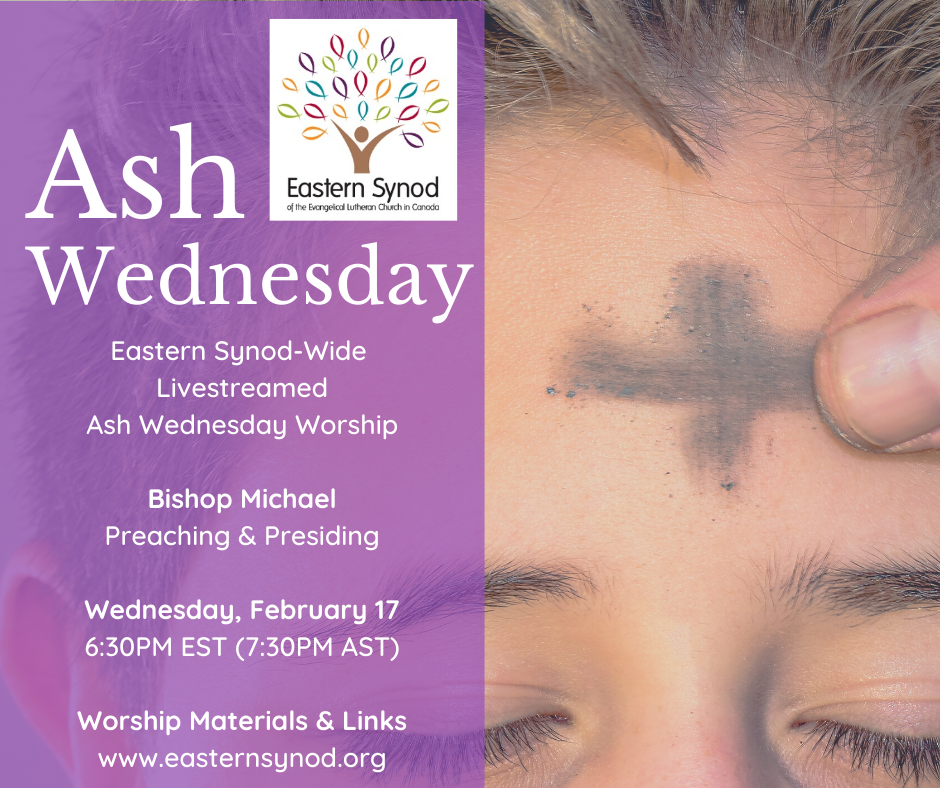 On Ash Wednesday, Bishop Michael and his Assistants invite you to gather for a Synod-Wide Live-Streamed Worship Service at 6:30pm EST (7:30pm AST).
Those gathered for this unique Synod-Wide worship opportunity will be invited to impose their own ashes (if ashes have been provided by their local congregation), or make a sign of the cross using water or simply their finger.
All worship materials (including a copy of Bishop Michael's sermon), live-stream links, and other resources will be available on this page one week in advance. Resources may be reproduced and shared with those who do not have access or ability to participate in mediated worship.
Bishop Michael and Pastors Christie, Doug and Adam look forward to gathering with you as we begin the season of Lent.
LIVESTREAM LINK
Ash Wednesday Worship will be livestreamed on Facebook.
PRINT MATERIALS