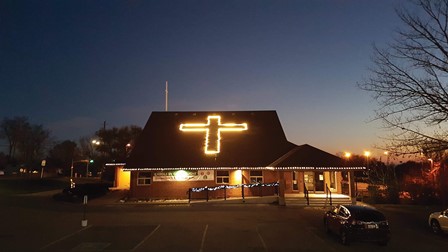 "We have new people almost every Sunday in the worship service. Some of them start coming regularly, some occasionally and some may come only once," says Hilla Lahtinen, who serves the congregation together with her husband Ronnie Smith as a ministry team. 
   One of our growing congregations, if not in membership but in worship attendance, at the moment is Peace Lutheran in Pickering On.
"We have a good location," answers Pastor Ronnie when asked about the reason for the growth. "It's easy to find us. We welcome everyone and do our best to make them feel accepted and cared for." Peace Lutheran is located in the hub of the city just off the busy 401 highway.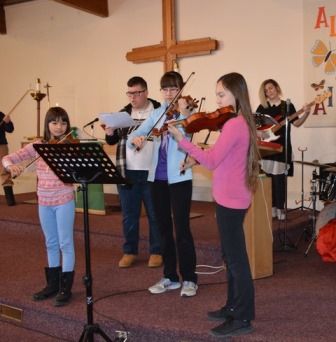 "Our worship service is always a family service. Children and youth are participating and serving along with adults. Children routinely play instruments to accompany the hymns. It may be a bit messy but people in Peace seem to embrace the messiness."